Are you searching for information to help you purchase the best reclining chair for your office? It may not look like a great deal, but choosing the right reclining chair for your office or desk, makes a significant difference in your comfort and health.
Sitting in your office for a very long time puts a lot of stress on your spine and back which can make you feel uncomfortable. Learning how to choose the best reclining chair for your office can assist you to avoid health problems, stay productive and comfortable and enhance your posture. This article will provide information about on how to choose durable reclining office chairs that you need to know.
How to Choose the Best Reclining Chair for your Office
When shopping for the right office reclining chair, obtaining a chair that will fit your needs is of great importance. Here are some of the critical factors you to consider before you purchase a reclining chair for your office: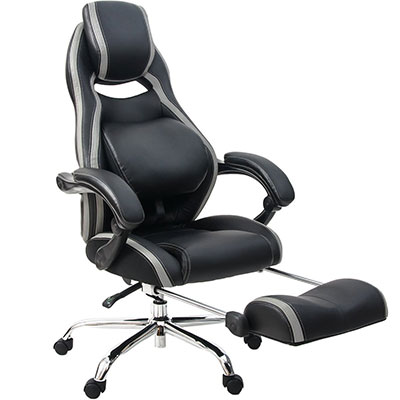 -Evaluate the Adjustment Capabilities of the Chair
The height of your reclining office chairs should be adjustable without any problem. You should be able
to move your chair's seat downwards or upwards easily. This adjustment will help people with various heights to work and sit in your chair comfortably. For the best results, consider adjusting your chair in a way that your knees are below your hips. Make sure that your feet lie flat on the floor, and your knees are bent at an angle of ninety degrees. An excellent reclining chair is the one where the user can adjust all the features comfortably.
-Consider the user of the chair
Before you choose a reclining office chair, first consider the person who will be using it. Make sure the
user will comfortably fit in your chair. Ensure that it will be a good fit for all people who are working in your office.
-Check the Chair's Back Support
Proper office reclining chairs will provide full middle and upper back support. This will help to prevent strain or injury if you will sit for a very long time. Make sure your chair has excellent middle and upper back support before you buy.
You also need to ensure that your chair has a good lumbar support to keep your back healthy and strong at all times. Make sure that the backrest of your chair is adjustable. This will help to reduce the pressure on your lower back and spinal discs muscles.
-Seat Depth
Many office chairs have seats that can either be moved backward or forward to maximize their depth. When selecting a reclining chair ensure that it has a deep seat pan to accommodate all people who will use it in your office.
How to Use a Reclining Office Chair
Although you may read instruction manuals provided by the manufacturers of these reclining chairs, you need to try and sit on it yourself to know the position or style that fits your best. This article has provided information about choosing durable reclining office chairs that will help readers avoid back pain problems
when working in their offices.